AF-6-Calcium sulphate access floor with anti static HPL covering
Brand Name:         Parete
Product No.:          PRT-FS662, PRT-FS800,  PRT-FS1000
MOQ:                      10 m2
Unit Price:              30 USD/m2 to 90 USD/m2 (Decided by technica requirements)
Packing:                 About 450 m2 for 20 GP Container
Packing Style:       Parete Logo, Neutral,  OEM logo
Production time:  7 days to 30 days, 500m2, 10 days for one 20GP container
Delivery time:        Asian : 10 days, Middle East: 20 days, Africa:  30 days, 
                                 European: 30 days,  North American:  20 days;
                                 South American: 30 days, Australia: 15 days; Russia: 30 days 
Payment terms:   T/T, L/C
Supply Ability:       50,000 m2 per month
Calcium sulphate access floor with HPL covering
Product discription
Calcium sulphate anti-static raised access floor panel is made of high-strength calcium sulphate core. The top surface is stuck with High Pressure Laminate (HPL) or PVC or ceramic, the bottom is covered with aluminum foil or galvanized steel sheet. Four edges are sealed with black ABS edge trim.

Product advantages:
1. High loading capacity, and conductivity.
2. Calcium sulphate core, non combustible
3.  High evenness and dimensional accuracy, and good interchangeability.
3. Good sealing and acoustic,  
4. Keep stable in different temperature and humidity.
5. Environment friendly and free of pollution.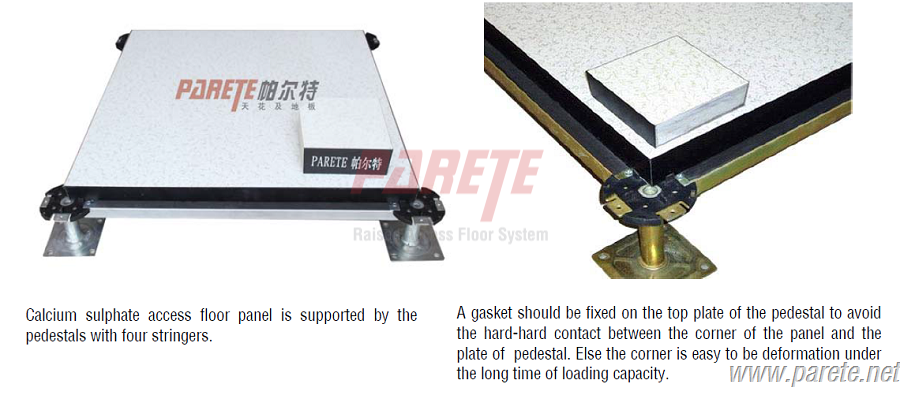 Technical data of steel anti-static access floor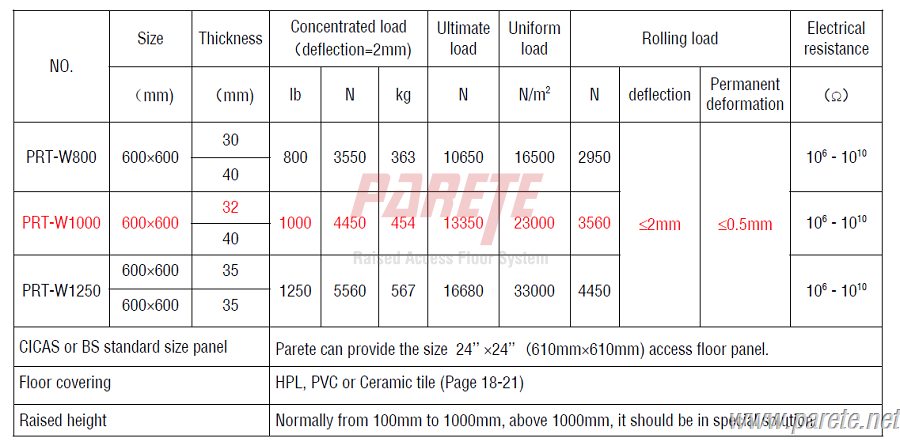 Calcium Sulphate Core production
Flue-gas desulfurization (FGD) is mixed with fiber (recycled paper and some glass fiber, natural gypsum, and water. There will be mixed in a tank, then the slurry will be spay to a forming module and compress to a density.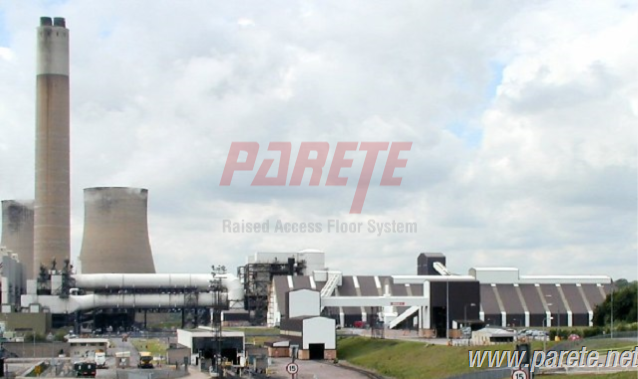 Their sizes is bigger than the access floor panel, for they should be cut in the four edges to a angle about 84 degree before stick the electrostatic conductive PVC edge.
After formed in a module, they will be sent to the baking to dry in a set humidity and temperature. The panels will be stayed in the oven about 12 hours to a very stale status.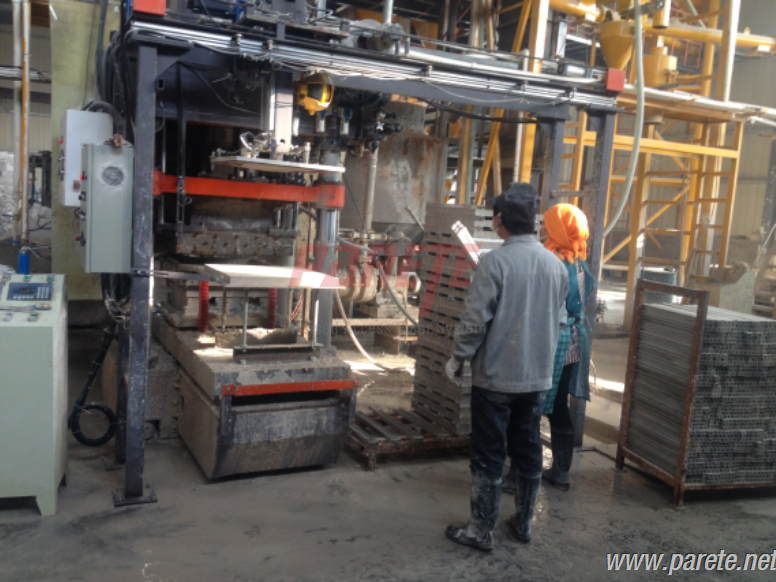 Then they will be transferred to the polishing line to sand to the required thickness and cut to the size according to the order. These are the law material of the calcium sulphate raised access floor panel.
During the transfer or transportation, the edges or corners should be protected well to avoid the breakage.
All the waste or dust of cutting and sanding should be collected to recycle in the next production.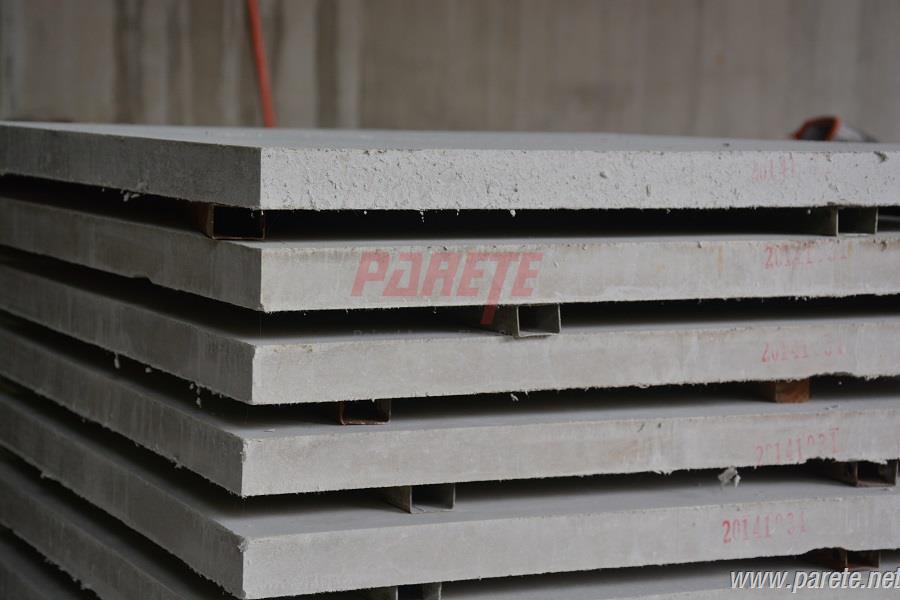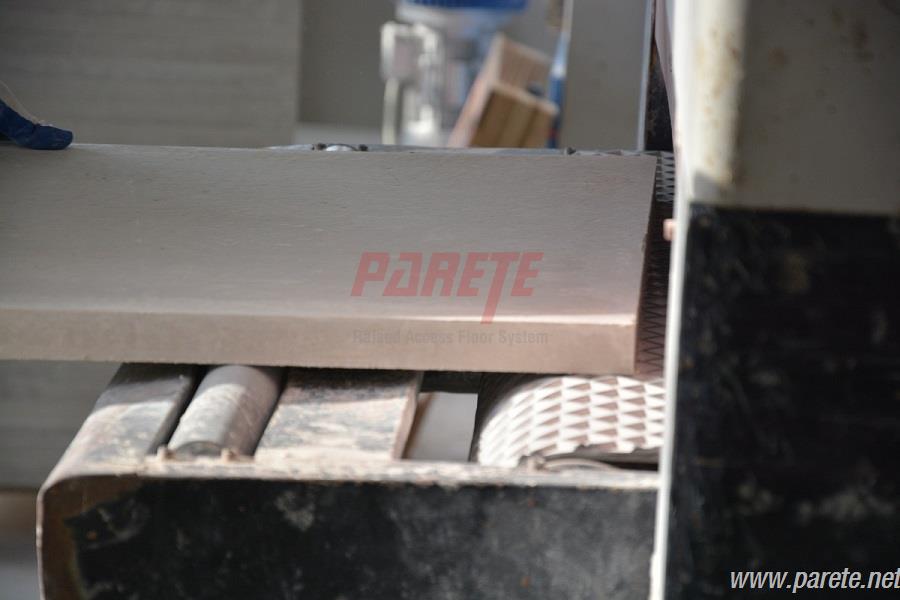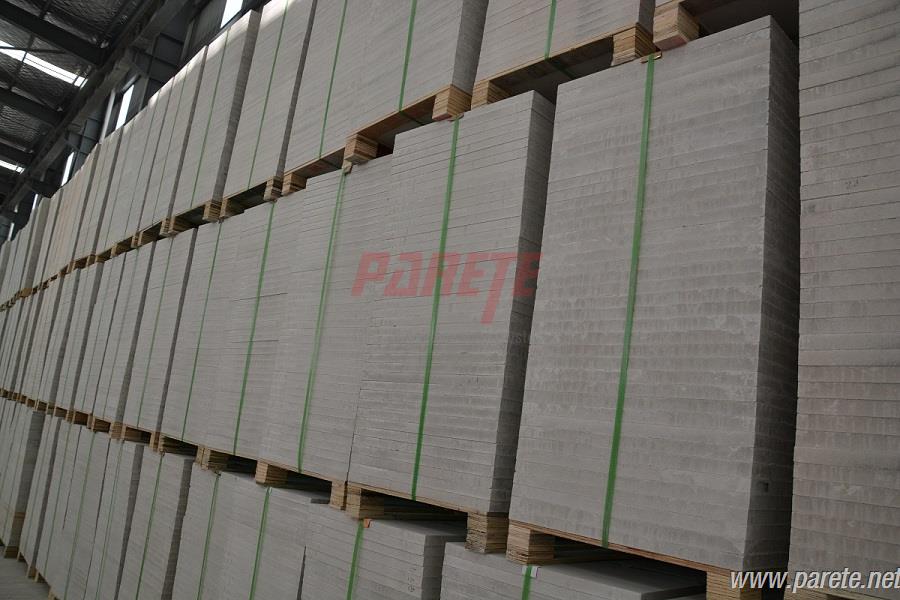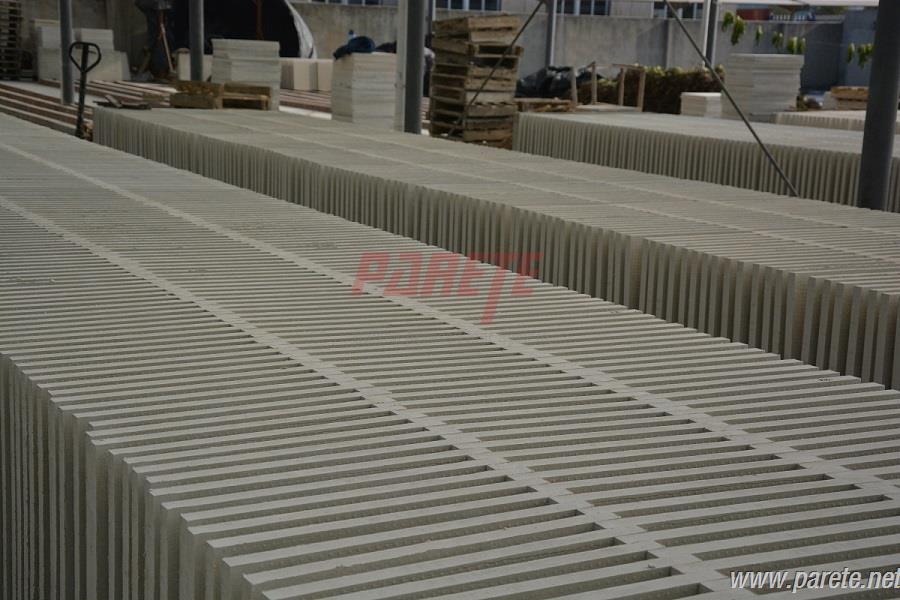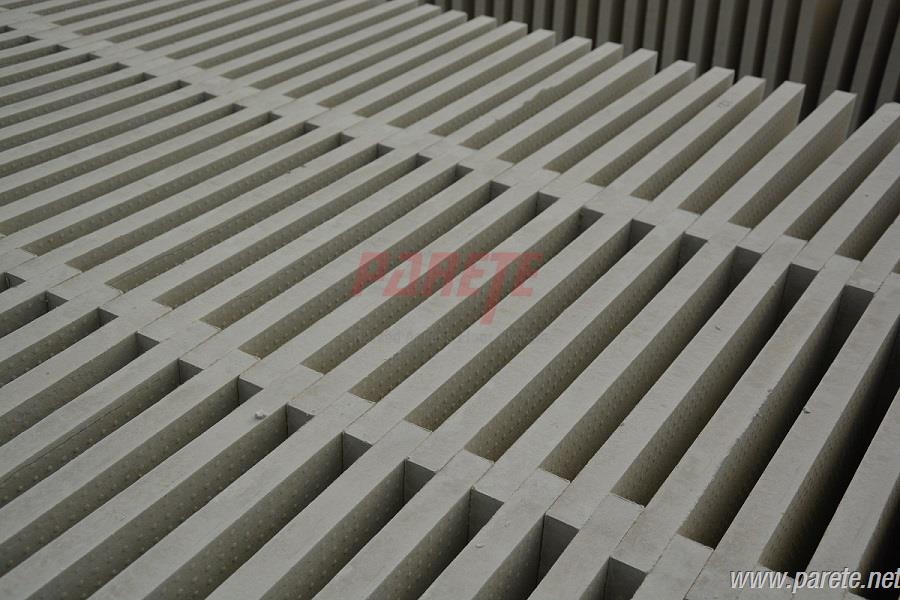 Quality Control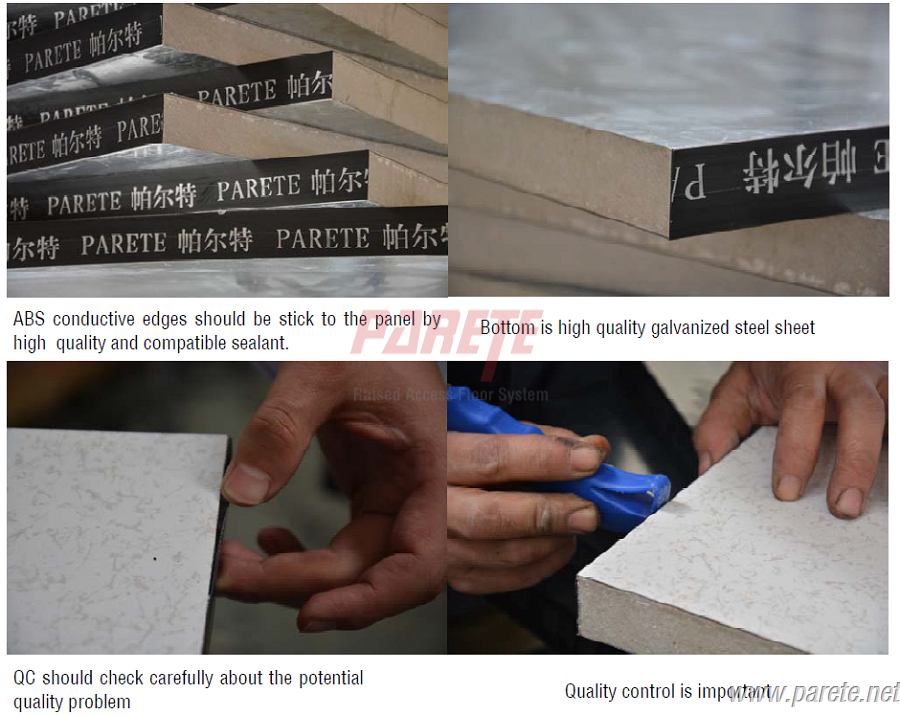 HPL covering
After using a variety of special paper phenolic, melamine, resin processing, high temperature and pressure made of thermosetting resin decorative laminates. It is not only bright color, bright and smooth, and has a wear-resistant, heat resistance, pollution, washable and permanent decorative features, the standard thickness of 0.8mm, 1.0mm, 1.2mm, 1.5mm, the thickness can development of user requirements.
High pressure melamine laminate is widely used in varies computer rooms and data centers. It is anti-static, anti-wear and free of pollution.  It is anti scratch and wear resistance. It is economical and easy glued on the surface of metal, calcium sulphate panel and wood core surface. So it is the most welcome floor covering.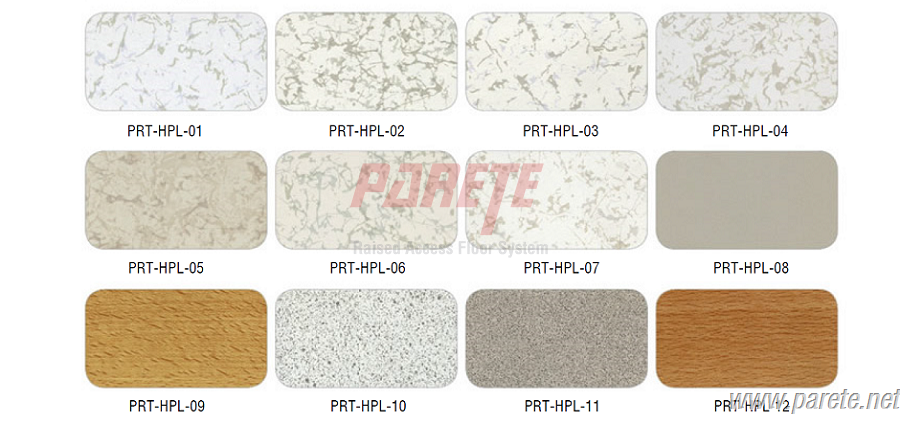 Applications
Calcium sulphate anti-static raised access floor is used in the areas that have high standard in antistatic, loading capacity, fire resistance, good evenness and appearance. For example, computer room of bank, cabinet room of telecom, intelligent office, control center of military, and other high standard computer room.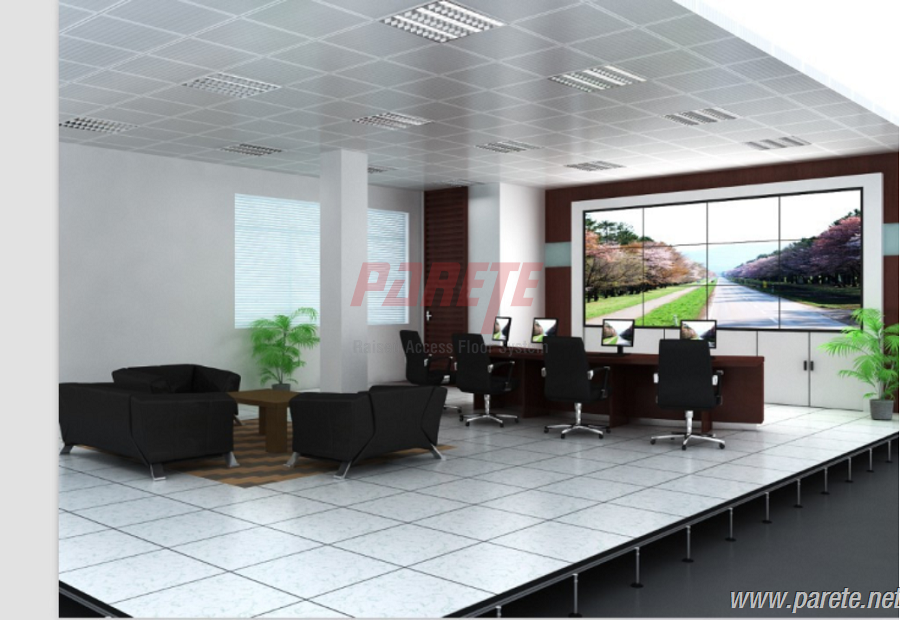 Monitoring room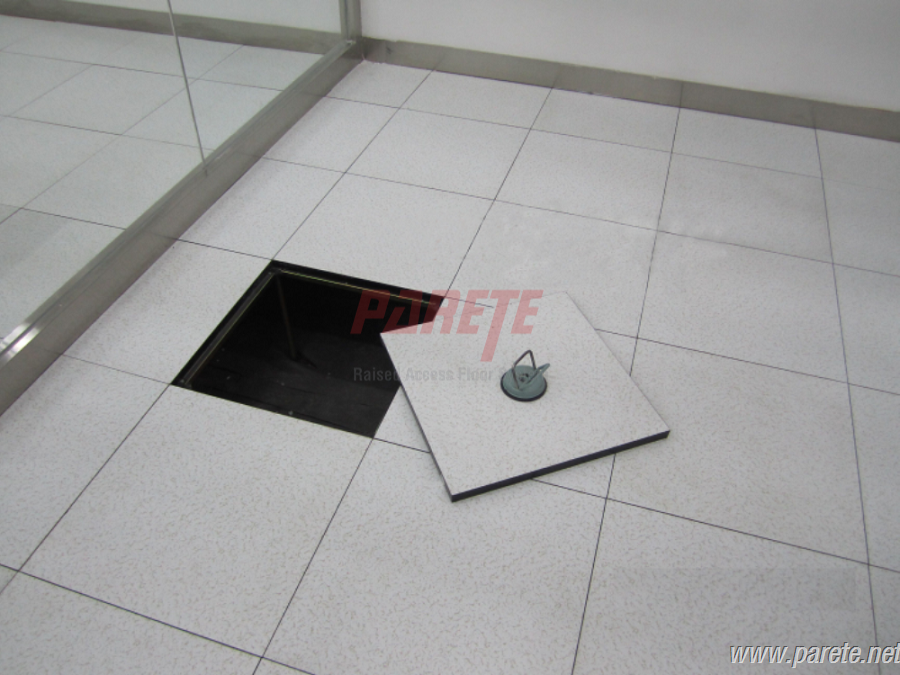 Data center access floor/ raised floor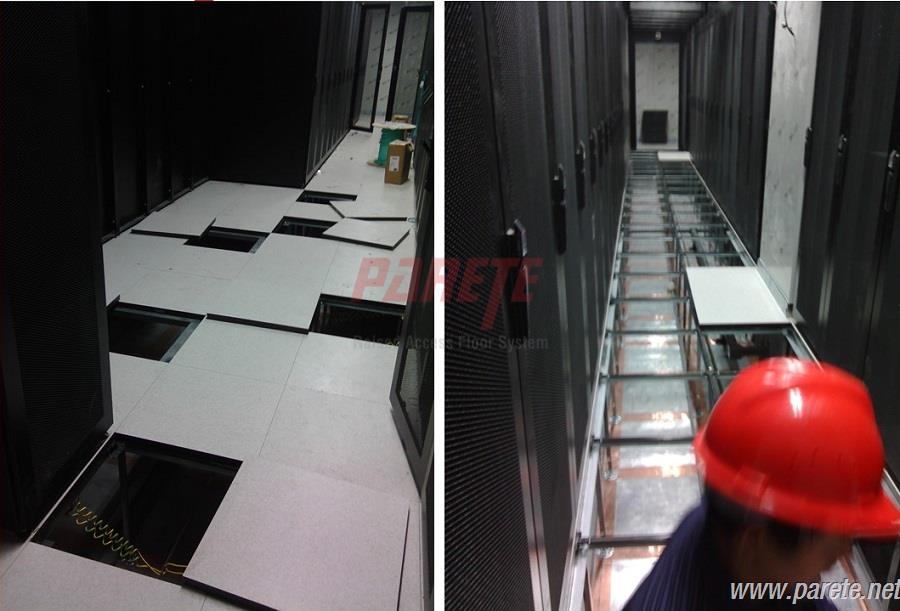 Server room access floor / raised floor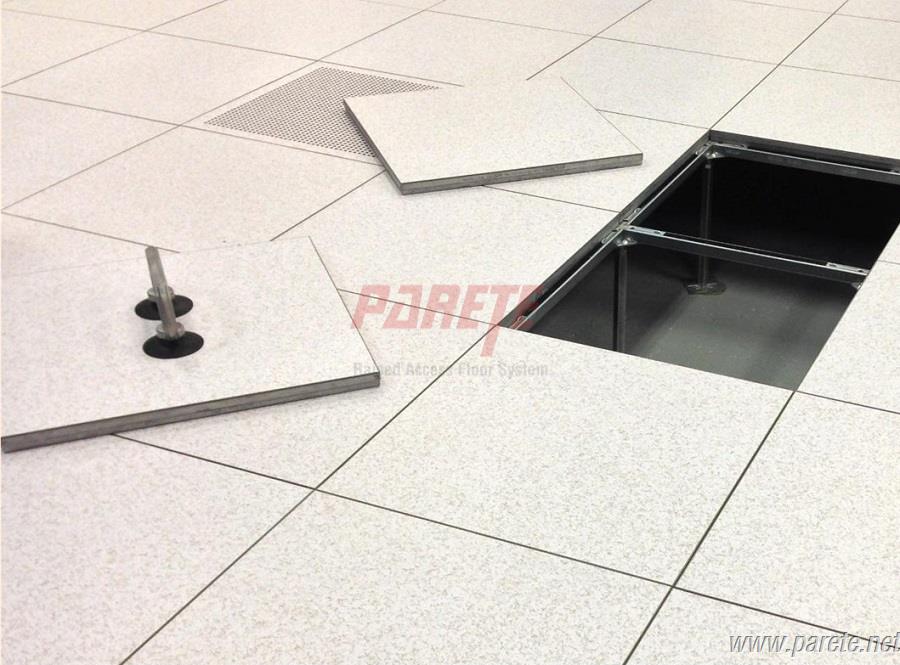 Computer room raised floor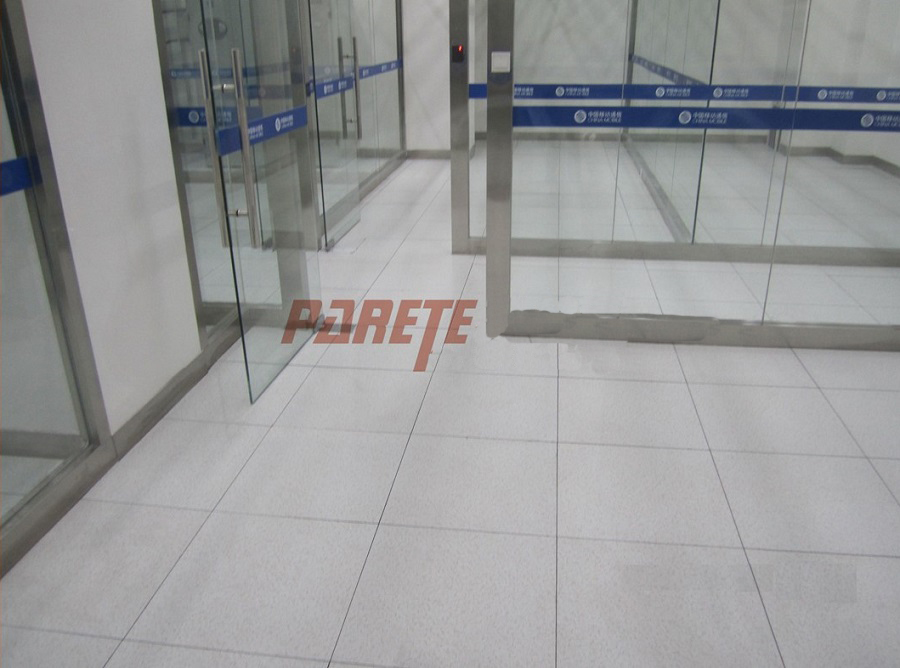 China Mobile Telecommunication server room access floor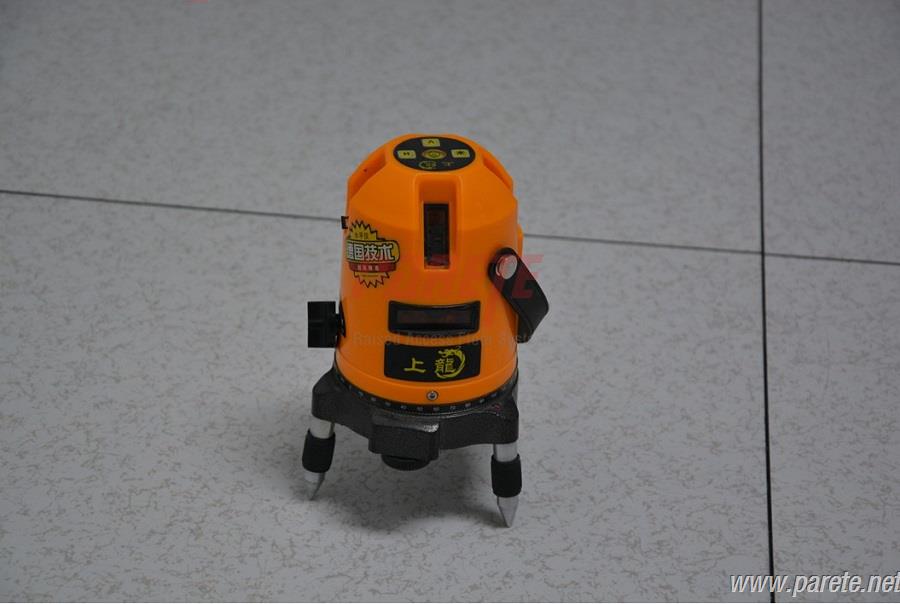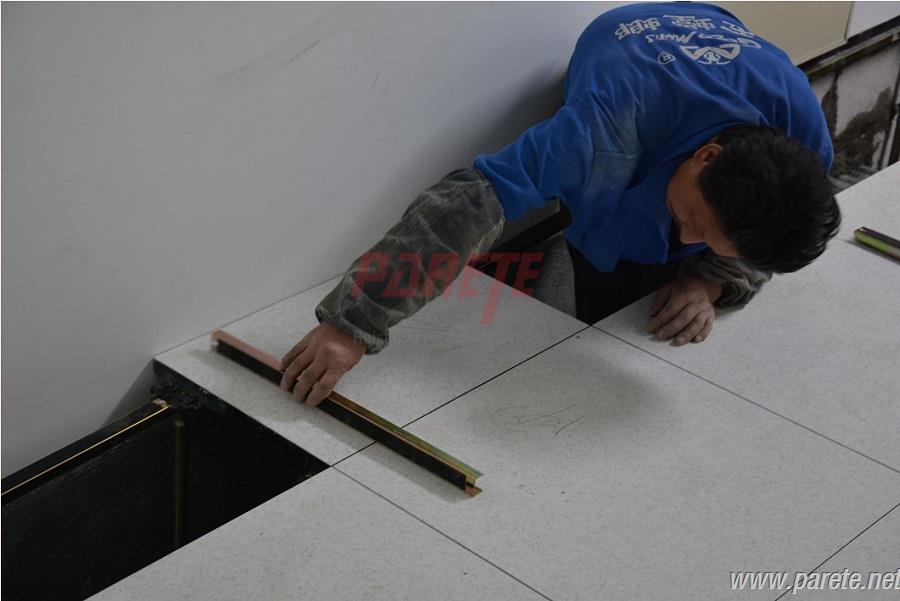 Brocasting control room access floor / raised floor
Covering

10,5 mm (clip compris)

Underside of the panel

Mini-jack stereo

Dimensions

27.3 mm

Weight

15.5 g

Panel thickness

41.2 mm